Oscars: Yabancı dilde en iyi film hangisi?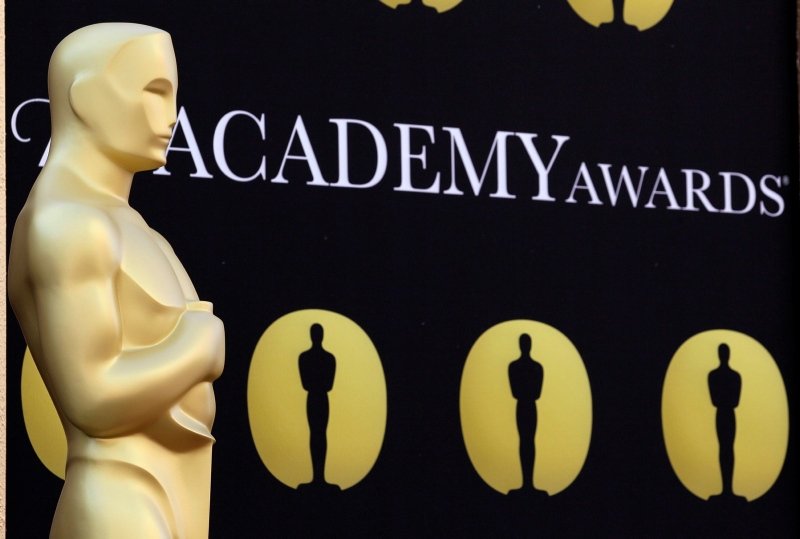 Kültür Sanat
91. Oscar Ödülleri'nde yarışacak 'Yabancı Dilde En İyi Film' dalı aday adayları belirlendi.
Bu yıl 91edisyonuyla karşımıza çıkacak olan Oscar Ödülleri'nde 'Yabancı Dilde En İyi Film' kategorisinde yarışacak 87 ülke, kendi adaylarını açıkladı. Türkiye'nin adayı ise Nuri Bilge Ceylan'ın yönettiği Ahlat Ağacı filmi oldu.
Sinema Sanatları ve Bilimleri Akademisi, ülkelerin adayları arasından 'Yabancı Dilde En İyi Film' adayı olmaya hak kazanan filmleri 22 Ocak'ta
duyurmayı planlıyor.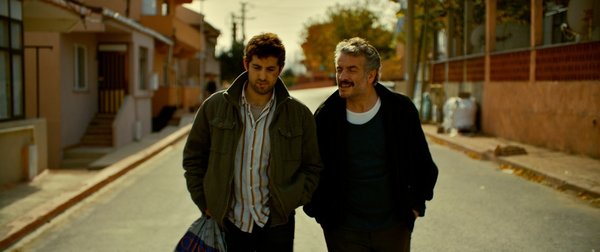 Türkiye, "Ahlat Ağacı"
Afganistan, "Rona Azim's Mother"
Arnavutluk, "Until the End of Time"
Arjantin, "El Ángel"
Ermenistan, "Spitak"
Avustralya, "Jirga"
Avusturya, "The Waldheim Waltz"
Bangladeş, "No Bed of Roses"
Beyaz Rusya, "Crystal Swan"
Belçika, "Girl"
Bolivya, "The Goalkeeper"
Bosna Hersek, "Never Leave Me"
Brezilya, "The Great Mystical Circus"
Bulgaristan, "Omnipresent"
Kamboçya, "Graves without a Name"
Kanada, "Family Ties"
Şili, "…And Suddenly the Dawn"
Çin, "Hidden Man"
Kolombiya, "Birds of Passage"
Kosta Rika, "Medea"
Hırvatistan, "The Eighth Commissioner"
Çekya, "Winter Flies"
Danimarka, "The Guilty"
Dominik Cumhuriyeti, "Cocote"
Ekvador, "A Son of Man"
Mısır, "Yomeddine"
Estonya, "Take It or Leave It"
Finlandiya, "Euthanizer"
Fransa, "Memoir of War"
Gürcistan, "Namme"
Almanya, "Never Look Away"
Yunanistan, "Polyxeni"
Hong Kong, "Operation Red Sea"
Macaristan, "Sunset"
İzlanda, "Woman at War"
Hindistan, "Village Rockstars"
Endonezya, "Marlina the Murderer in Four Acts"
İran, "No Date, No Signature"
Irak, "The Journey"
İsrail, "The Cakemaker"
İtalya, "Dogman"
Japonya, "Shoplifters"
Kazakistan, "Ayka"
Kenya, "Supa Modo"
Kosova, "The Marriage"
Letonya, "To Be Continued"
Lübnan, "Capernaum"
Litvanya, "Wonderful Losers: A Different World"
Lüksemburg, "Gutland"
Makedonya, "Secret Ingredient"
Malavi, "The Road to Sunrise"
Meksika, "Roma"
Montenegro, "Iskra"
Fas, "Burnout"
Nepal, "Panchayat"
Hollanda, "The Resistance Banker"
Yeni Zelanda, "Yellow Is Forbidden"
Nijerya, "The Wedding Ring"
Norveç, "What Will People Say"
Pakistan, "Cake"
Filistin, "Ghost Hunting"
Panama, "Ruben Blades Is Not My Name"
Paraguay, "The Heiresses"
Peru, "Eternity"
Filipinler, "Signal Rock"
Polonya, "Cold War"
Portekiz, "Pilgrimage"
Romanya, "I Do Not Care If We Go Down in History as Barbarians"
Rusya, "Sobibor"
Sırbistan, "Offenders"
Singapur, "Buffalo Boys"
Slovakya, "The Interpreter"
Slovenya, "Ivan"
Güney Afrika, "Sew the Winter to My Skin"
Güney Kore, "Burning"
İspanya, "Champions"
İsveç, "Border"
İsviçre, "Eldorado"
Tayvan, "The Great Buddha"
Tayland, "Malila The Farewell Flower"
Tunus, "Beauty and the Dogs"
Ukrayna, "Donbass"
İngiltere, "I Am Not a Witch"
Uruguay, "Twelve-Year Night"
Venezuela, "The Family"
Vietnam, "The Tailor"
Yemen, "10 Days Beforethe Wedding"